Metal detectors at Jazz Fest.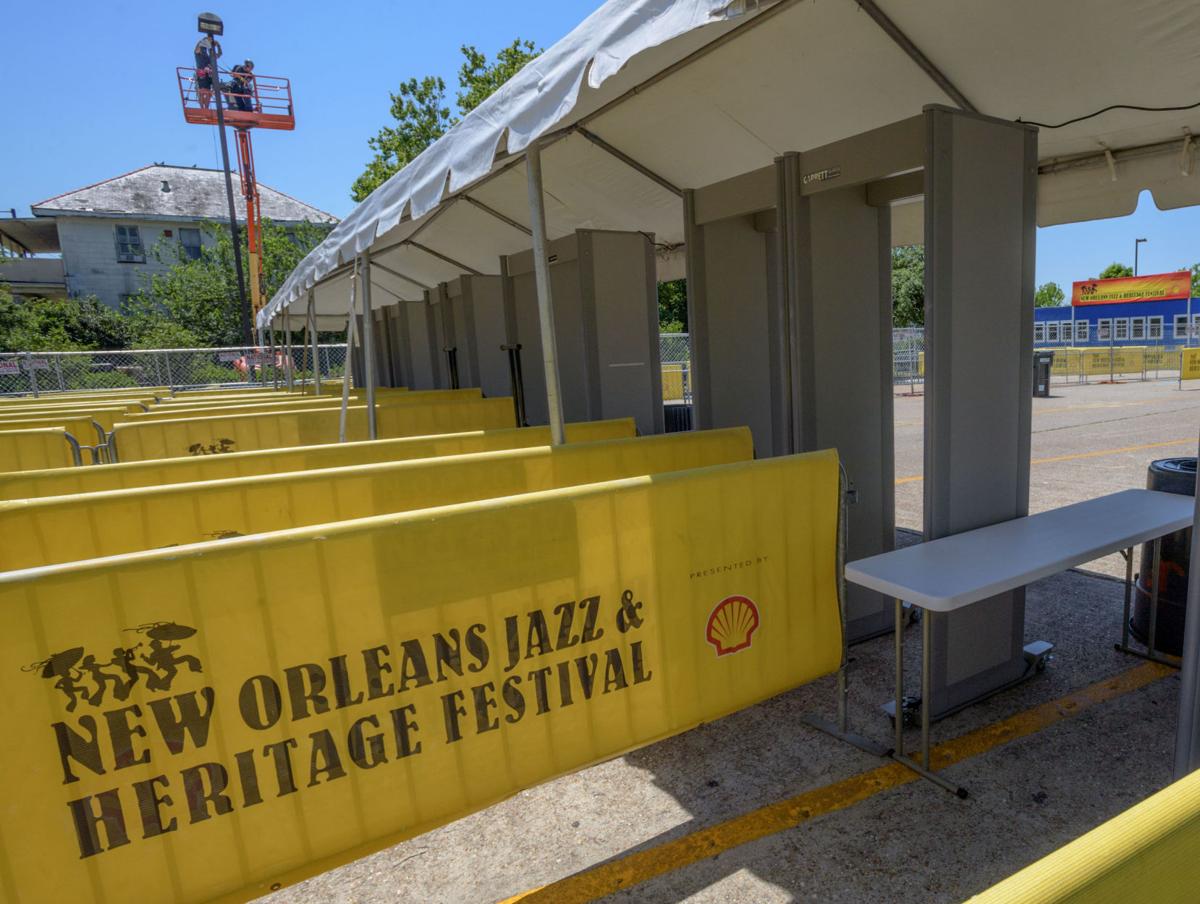 Festival attendees will have to pass through metal detectors like the ones seen here at the Gentilly Blvd. entrance for the New Orleans Jazz and Heritage Festival at the Fair Grounds in New Orleans, Louisiana
How metal detectors affect the wait time for getting into the festival remains to be seen. Tens of thousands of fest-goers pass through the festival gates daily.
Read more at
New Orleans Advocate